A dad ended up going with his "side chick" to the same restaurant his daughter and wife ended up at for dinner.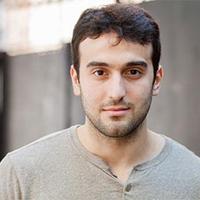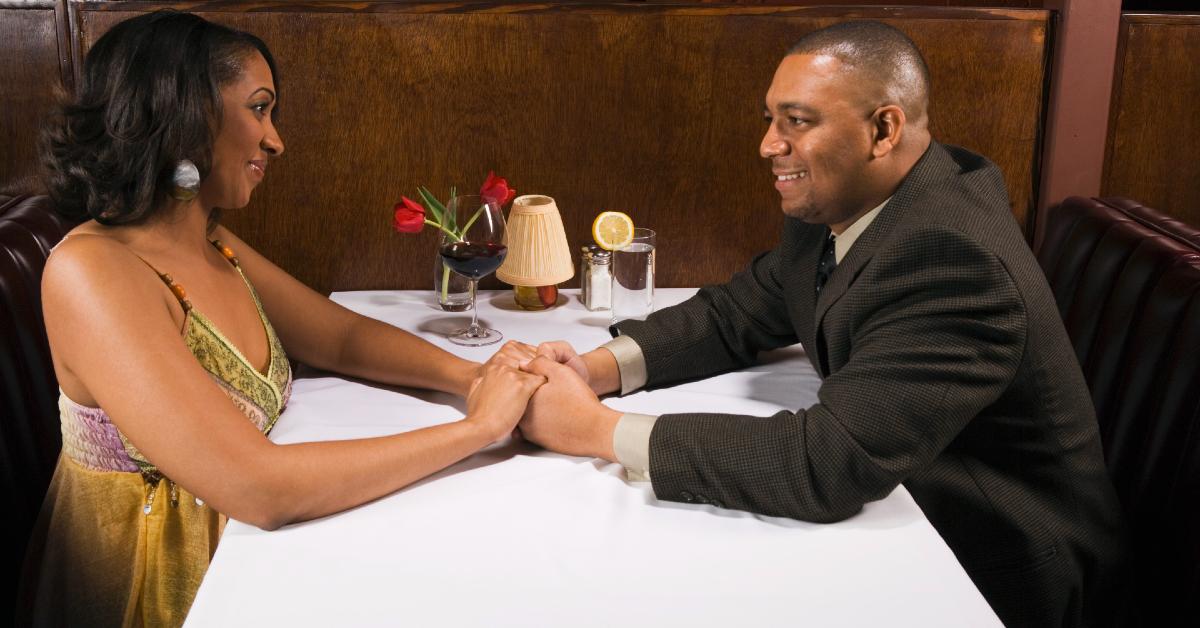 It's been reported that 25% of married men and 15% of married women have had affairs. Sometimes these extramarital relationships are as emotionally developed, if not more, than the ones they share with their spouses. As a result, folks in extramarital situations end up partaking in the same activities as folks in their "main" romance do, like going out to eat at a local restaurant.
Article continues below advertisement
The trouble is, if you're trying to keep a lover on the DL away from your spouse, then you should probably steer clear of locations where your significant other may end up. Something that this TikToker's father probably didn't consider when he decided to go with this "side chick" to a Logan's Roadhouse restaurant.
A TikToker by the name of Lori uploaded footage of her and her mother out to dinner at the Logan's location. The clip begins with the two of them looking at menus with a text overlay that reads: "lmfaoooo I'm out to eat with my momma and my daddy out to eat with his girlfriend."
Article continues below advertisement
In a caption for the video, Lori includes the #cheater hashtag and during the six-second clip that she uploaded online, she takes her smartphone camera and then zooms into a man seated in a booth across the restaurant. "You see your daddy?" Lori's mother asks in the TikTok, then the video cuts out.
Article continues below advertisement

So how did they end up at the same restaurant? Lori explained to one inquisitive commenter that as it turns out, she and her mother ended up going to Logan's randomly.
Article continues below advertisement

As luck would have it, they were supposed to attend a dinner party at Briquettes but that ended up getting canceled, so they were left with a few options as to where they could go and pick up some grub. The two of them decided on Logan's and that's when they ran into dad with "the other woman."
Article continues below advertisement

TikTokers who saw the post had several ideas on how they would've handled the situation had they encountered their own father out to dinner with his mistress. Some said that Lori should've sent him a dessert with a message from wait staff that read "courtesy of your mother and daughter."
Article continues below advertisement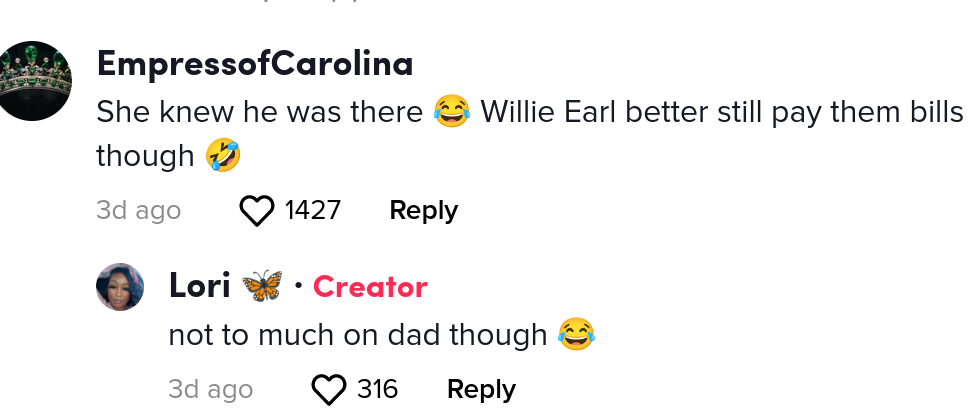 Others said that they would've approached the table and told the man that they would see him at home. When asked if they "said hi" to their dad at the restaurant, all Lori said was, "yes we spoke!"
Article continues below advertisement

Lori hasn't posted any follow-up TikTok videos on the situation either. There were several other commenters who were shocked at how nonchalantly her mother spoke of the situation, with many of them stating that she probably already knew he was cheating on her with another woman.
Article continues below advertisement

"Mom is calm cool and collected, she knows what to do and how to handle it"
"As his daughter I would of went right up to him n said 'Dad, me n your wife are sitting at a booth you want to join your family!'"
"Would've sent a dessert, and made sure the waiter said 'complements of your wife and daughter,' bc i could NEVERRR"
Article continues below advertisement

Others thought that there were bits of the story left out, like perhaps the TikToker's mother and father are no longer together.
"I'm inclined to believe that part of the story is being left out intentionally. Maybe they are no longer married, but he is married to someone else."
What do you think? Was dad really caught red-handed? Or is the lack of a follow-up clip with a story-time explaining what exactly went down in the viral video a telltale sign that they might be keeping specific plot points on the down low?