A TikToker shared her experience at a Bali resort she booked off of Airbnb. She ended up staying in a literal ghost town.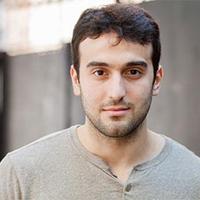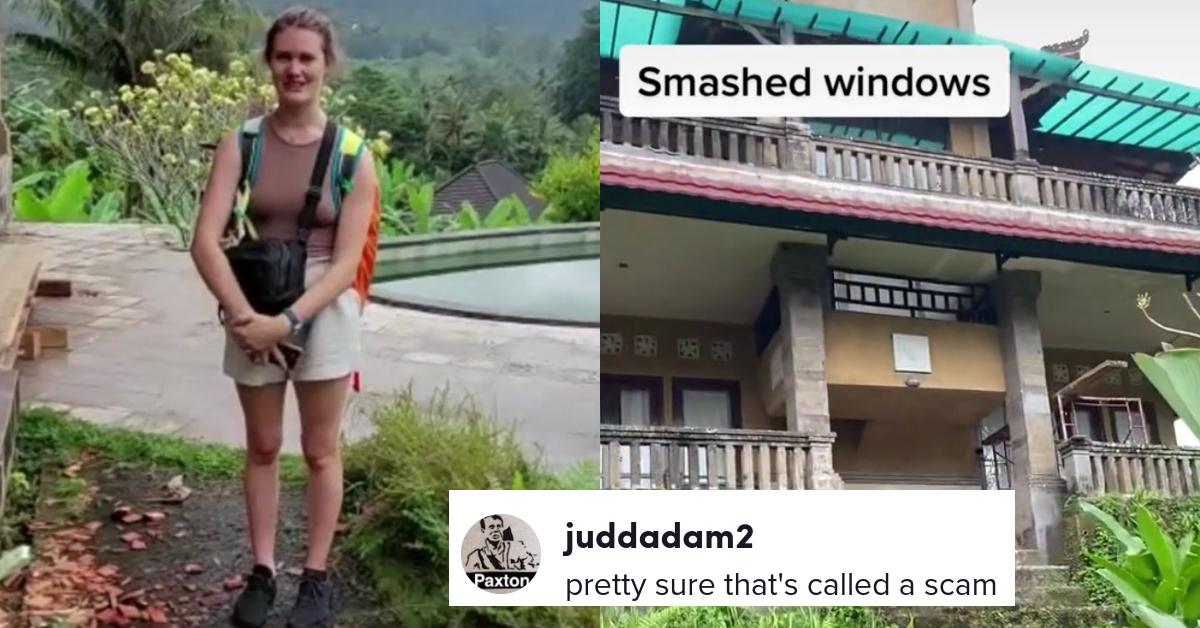 When Airbnb was first launched in 2008, it introduced an exciting and unique premise: property owners were given the opportunity to monetize largely unused space that they owned for customers who were looking for a low-cost alternative to hotels in their travels. With the app, anyone with a free living space could be a hotel manager of sorts.
Article continues below advertisement
Tons of folks utilize the app in booking destinations all over the world but sometimes the results aren't everything they hoped for. With over 4 million hosts on the applicationit's impossible for the application to carefully inspect each property that pops up on the site, which can sometimes lead to discoveries of false advertising that occur only after a guest arrives on location.
This is what TikToker Bree Robertston said happened to her when she booked a villa in Bali.
Article continues below advertisement
Bree found a beautiful lodge in Indonesia for her and her partner to enjoy to celebrate one month of moving to the country. The posting for the villa presented an idyllic scenario: it had an infinity pool, it was surrounded by a lush rainforest habitat, and the listing's reviews section was a smorgasbord of positive comments.
Then the two of them arrived.
Article continues below advertisement

They were greeted with a ghost town. The pool was rife with algae. The restaurant: closed up for good with boards placed on the windows and chairs stacked up on the outside. They were the only people at the location and their romantic holiday soon turned into the beginning of a horror film, or something paranormal investigators would pay good money for.
Article continues below advertisement

In an interview with InsiderBree said, "All we could do was laugh. We were so exhausted and so tired. It was the perfect end to not a great day."
While the 750,000 rupiahs booking amounted to around $50 USD, Bree told the outlet that compared to other listings and the country's currency exchange rate, that it was more expensive than a lot of the other listings they saw.
Article continues below advertisement

There were initially stunned to see that the reception area was completely empty, but the first tell-tale sign that something was amiss was how tall the grass and shrubbery was on site.
"We walked around the back of the main building, and that's when I saw that everything was overgrown. The pool had turned green, and where the restaurant should've been, all the chairs were up, and it was just dusty," Bree said.
Article continues below advertisement

They walked around the property for a bit and accosted more and more dismal sites: boarded-up living quarters had windows smashed in, and during the entirety of their time on premises, no one else showed up.
The couple contacted Airbnb to explain the situation, and they were given a refund on the same day.
Article continues below advertisement

Their vacation hopes weren't completely dashed, however, as they were able to book other accommodations in Ubud (presumably not in an abandoned village) and they rode their scooters to their new destination.
Article continues below advertisement

Bree said that when she books future stays through Airbnb, she will be sure to only select locations that have more current reviews from guests who have stayed there.
Article continues below advertisement

"Airbnb's time is done," one user concluded. "Risky, overpriced and a hassle. Everyone is going back to hotels for better value."
Article continues below advertisement

Airbnb issued a statement on Bree's stay: "We were disappointed to learn about this experience and provided our support to the guest at the time, including a full refund. We hold hosts up to high standards, and the listing is no longer on the platform." (h/t Business Insider)