Vladimir Putin is taking a massive gamble with his decision to depart Moscow for a meeting with Kim Jong Un, according to a foreign affairs expert.
The Russian president is reportedly preparing to meet his North Korean counterpart for talks about weaponry.
---
Such talks would follow the assumption that the two countries are in dialogue after the White House said it had new information that arms negotiations between them were "actively ongoing".
According to Defence Editor at the Evening Standard, Robert Fox, Vladivostok is the preferred meeting point for the two parties, a location where talks have taken place between them in the past.
WATCH THE INTERVIEW IN FULL BELOW
Fox believes this is a "throw of the dice" for Putin, given the lengthy journey in store from Moscow.
"Kim Jong Un likes armoured trains, I don't think the same can be said for Putin", he told GB News.
LATEST DEVELOPMENTS
"It will be quite a train journey. The thing to speculate about Putin is for how long and how far can he travel from Moscow?"
GB News presenter Mark Longhurst asked if Fox was making a reference to Vladimir Putin's "health", which has been thrown into question in the past.
The foreign affairs expert said his comments were more of an analysis of the political situation in Moscow.
Putin's reign has faced more pressure than ever before in recent months, evidenced by the Wagner Group rebellion in June, which saw the then-leader Yevgeny Prigozhin marching his troops towards Moscow.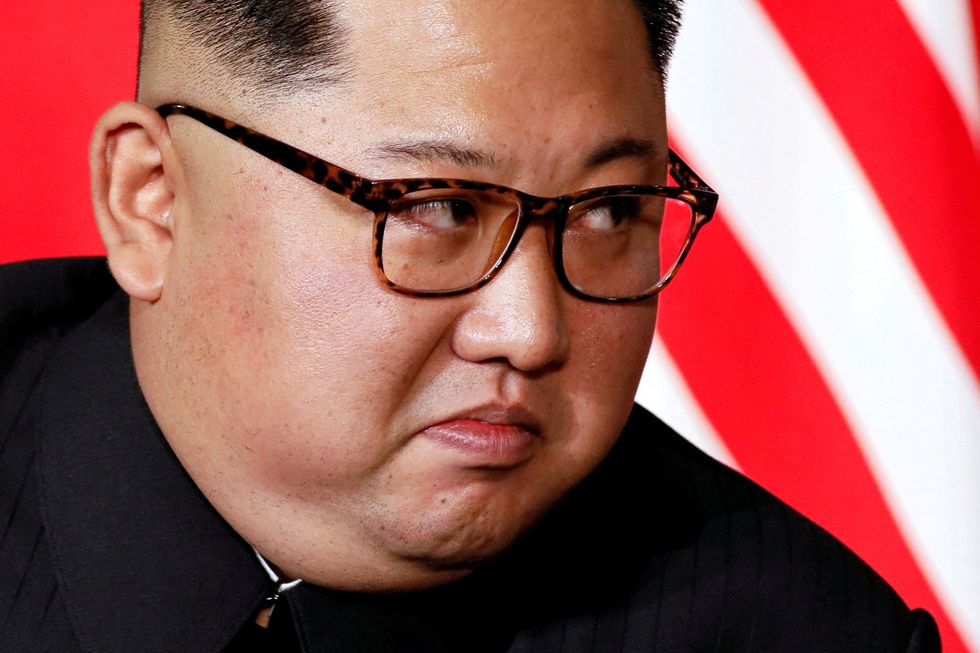 Kim Jong Un is reportedly set for a meeting with Putin
Reuters
While an agreement was eventually met, resulting in the rebellion's cancellation, Prigozhin was later reportedly killed in a plane crash on 23 August.
The Russian President denied any involvement in Prigozhin's death after authorities confirmed the fatality, but did not reveal its cause.
Fox speculated about the political tensions in the Kremlin, suggesting the longer he spends outside of Moscow, the more he leaves himself vulnerable.
"The health of Russian internal politics is his problem", he said.
"It's what he and Kim Jong Un want each other want is intriguing.
"It's quite a desperate throw of the dice from Putin."
It is believed Russia may need 122m and 152mm shells because its stocks are running low amid the war in Ukraine.
According to the New York Times, it is believed the North Korean leader will make the trip by armoured train.
North Korea are yet to comment on the reports, while a Kremlin spokesman added they have "nothing to say" on the matter.
Follow Us on Google News
#Vladimir #Putin #faces #coup #threat #decision #meet #Kim #Jong