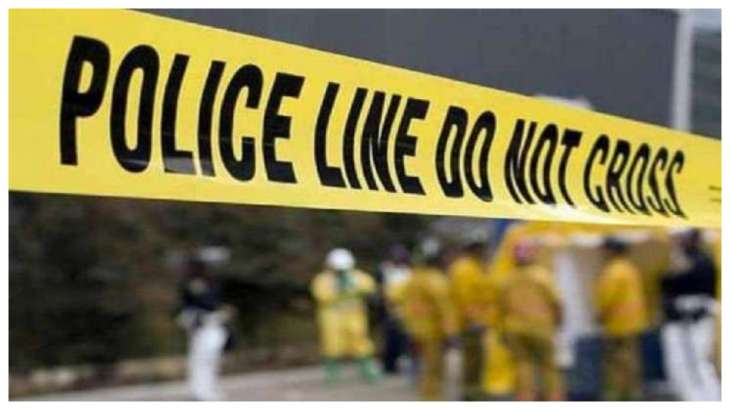 A 35-year-old man allegedly killed his mother and sister and critically injured his father with sharp-edged weapons in the Kareli locality of Uttar Pradesh's Prayagraj district on Wednesday evening, police said. The police have arrested the accused, identified as Mohammad Arif.
The deceased women were identified as Aneesa Begum (65 ) and Nikhat Jahan (33). The injured father Mohammad Qadir (70), who is a retired government official, was admitted to SRN hospital for treatment where his condition was said to be stable. Four policemen including Kareli Assistant Commisioner of Police (ACP) Shwetabh Pandey also sustained minor injuries when the accused allegedly threw bottles filled with acid on them when a police team tried to nab him.
Accused set  house on fire
The 35-year-old also set a portion of the house on fire and policemen along with personnel of fire department had to use tear gas, anti-riot gun and water pressure pipes to ensure their entry into the house to nab the culprit. The cops have also seized three sharp-edged weapons – an axe and two knives, which were used in the killings.
ACP Pandey said, "Arif had a dispute with his family members. He attacked his parents and sister. As Arif's other family members, including his elder brother, ran towards another portion of the house, he targetted his parents and sister with the intention to kill them." Arif had already sent his wife and children somewhere before executing the crime. He also said that police would question the accused to find out the motive behind the incident.
Accused hatched conspiracy to eliminate his family 
Deputy Commissioner Of Police (DCP), Deepak Bhuker, said, "Initial probe revealed that the accused had hatched the conspiracy to eliminate his family members following a family dispute. After ensuring entry into the house, police found that the accused had stocked a number of bottles filled with acid, two to three knives and an axe inside the house with an intention to settle scores with his family."
Senior cops, along with Fire department officials and forensic experts, reached the spot and managed to take the accused out of the house. Police have also rescued two minors from the house.
(With IANS inputs)

Follow Us on Google News