Ride-sharing app, Uber has announced the launch of the Uber Green electric cab service at the Chhatrapati Shivaji Maharaj International Airport (CSMIA) in Mumbai. This is the first location in the city to offer the service and will bring on-demand electric vehicle rides, allowing for eco-friendly transportation. Under Uber Green, passengers will be able to request an electric vehicle as a cab to and from the airport.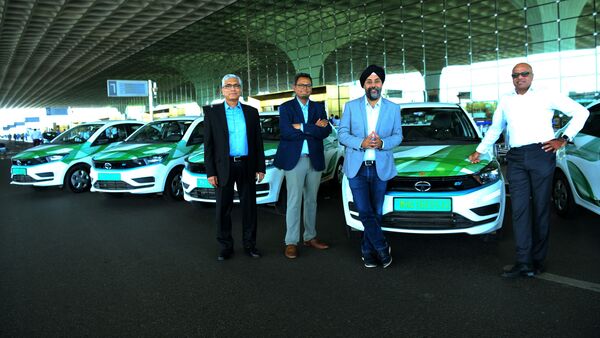 Uber will have a dedicated pick-up zone at Terminal 2 of the Mumbai International Airport, as well as across various parts of the city. The move also helps Mumbai International Airport improve its carbon neutrality quotient. The airport recently achieved the highest level of "Transition" under the Airport Carbon Accreditation (ACA) program, solidifying its dedication to reducing carbon emissions.
Also Read : Uber customers in Mumbai, Delhi & Bengaluru will be able to book EVs from June
Commenting on the launch, a spokesperson for Uber India and South Asia, said, "Building on our strong association with Adani Airports and our shared commitment to sustainability, we are thrilled to introduce Uber Green in Mumbai starting from the Mumbai International Airport. Sustainability shouldn't be complicated; it should be effortless. With Uber Green, riders can make a small change that collectively leads to a significant environmental impact, one ride at a time. By offering on-demand electric rides, we aim to provide a convenient and zero-emission transportation option for our riders in Mumbai, taking a major step forward in our electrification journey."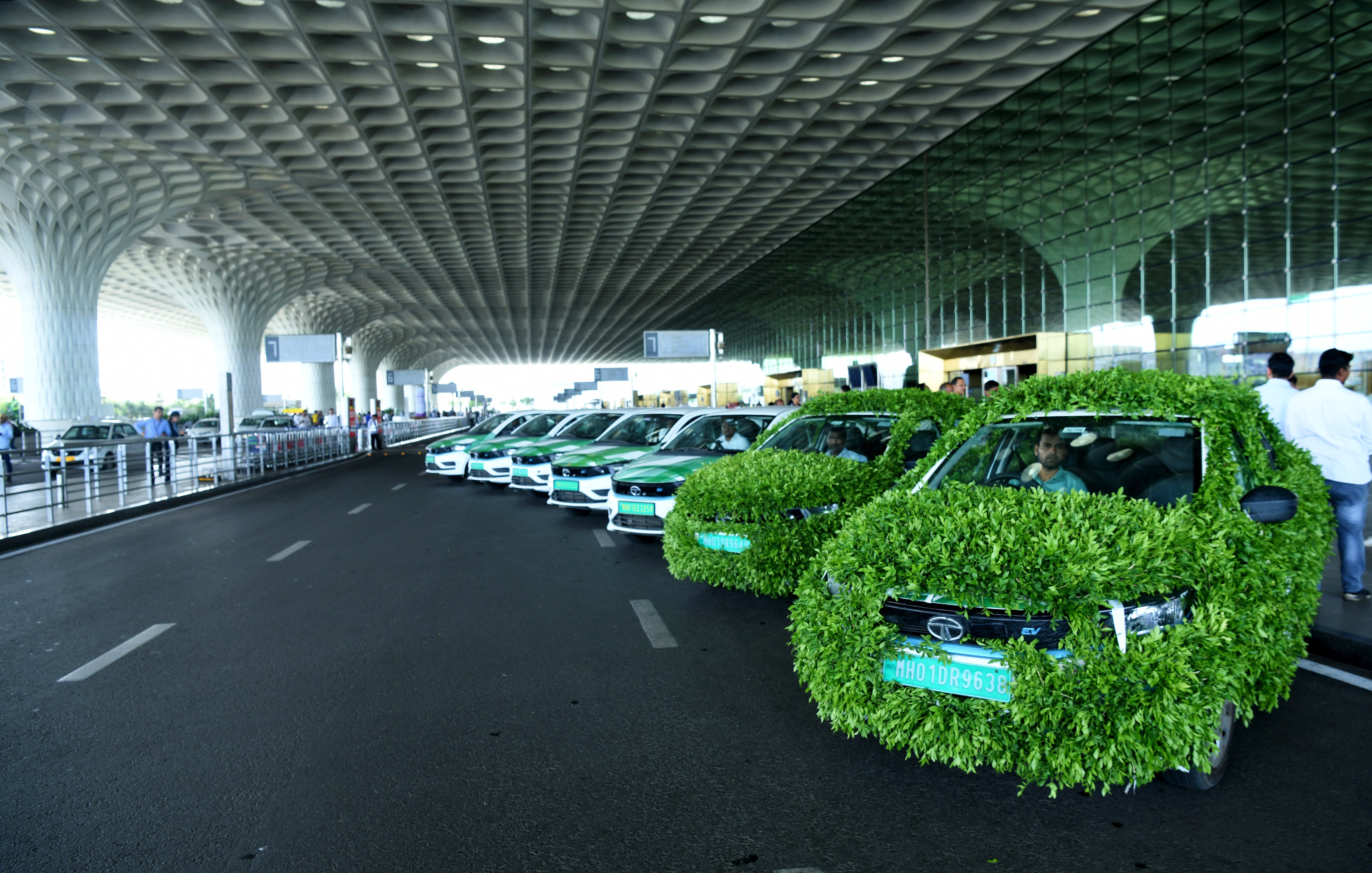 A spokesperson for CSMIA, said, "We are delighted to partner with Uber in launching 'Uber Green' at Mumbai's Chhatrapati Shivaji Maharaj International Airport (CSMIA). Over the years, Mumbai Airport has made resilient efforts in contributing to making aviation sustainability a reality and is committed to achieving operations Net Zero Carbon Emission. The airport recently achieved the Highest-Level 4+ "Transition" of Airport Carbon Accreditation (ACA) program of Airport Council International (ACI), making it only the third airport to achieve the esteemed certification in the Asia-Pacific region. By providing passengers with the option of on-demand EV rides, we are collectively taking significant strides towards sustainable transportation and carbon emission reduction in the city. This launch aligns with our vision of promoting eco-friendly mobility and reinforces our commitment to creating a more sustainable and environmentally conscious Mumbai."
With Uber Green now available in Mumbai, the ride-sharing app is now working on rolling out the feature in other cities as well. The move is in line with Uber's commitment to be a zero-emissions mobility platform by 2030 in Europe and North America and globally by 2040. The company completed 31 million rides in an EV in 2022. Passengers can book an Uber Green electric cab via the app, just like a regular ride.
First Published Date: 21 Jun 2023, 17:20 PM IST
Follow Us on Google News