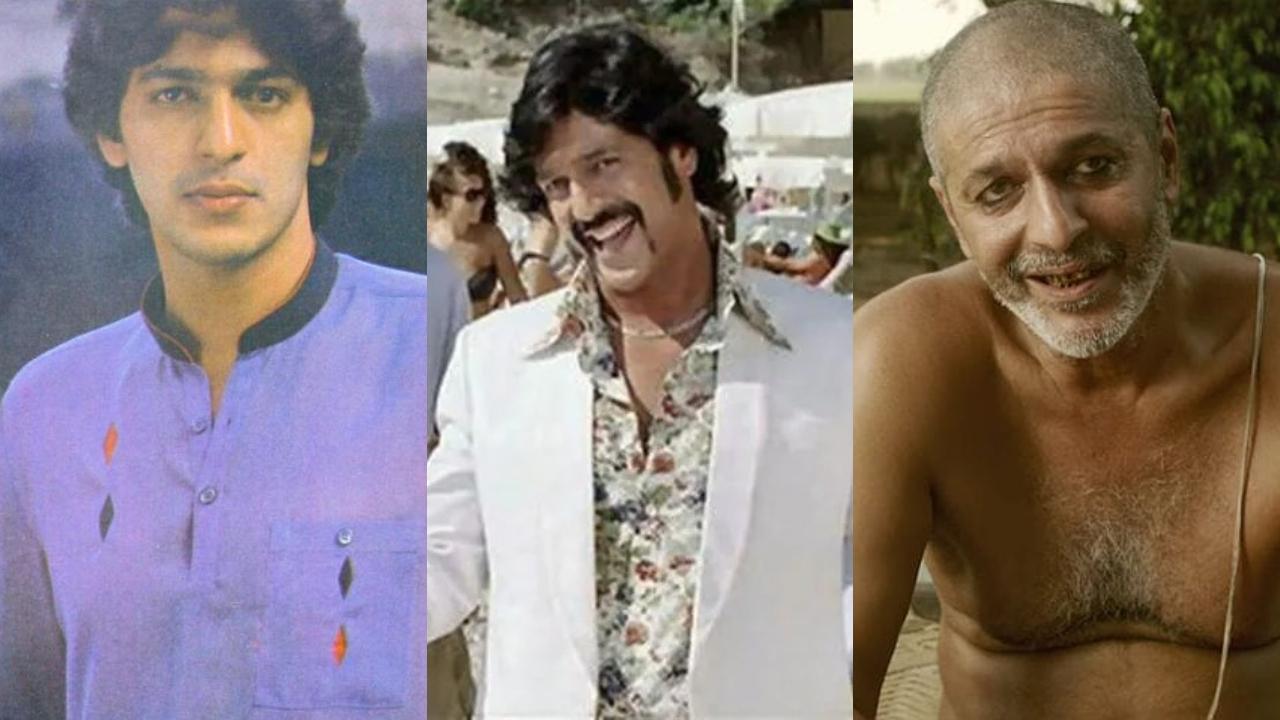 Chunky Blacksmith is one of the most popular faces of the Hindi cinema. His career in the film industry began in the later half of 1980s. While the actor might most popularly known as Aakhri Pasta, a character from the `Housefull` franchise, the actor has had an interesting and experimental journey in the movie business.
A heroic start:
Chunky Panday made his debut in the 1987 multi-starrer film Aag Hi Aag` opposite Neelam Kothari and followed it up with the successful multi-hero film `Paap Ki Duniya` in 1988. His first two films were backed by Pahlaj Nihalani. In the beginning of his career, he worked in several multi-hero films including `Tezaab`, where he essayed the role of Anil Kapoor`s friend Babban.
While Chunky started off as a lead actor with his face getting a prominent space in the posters back in the 80s and 90s, he soon started getting roles that were second fiddle to the protagonist.
The 90s and joining Bangladeshi cinema:
The 90s saw the rise of romantic heroes like Shah Rukh Khan, Aamir Khan, Salman Khan and action heroes like Akshay Kumar, Suniel Shetty and Ajay Devgn. Pandey did not see himself getting slotted in either of the categories. Adding to this, by the latter half of the 90s, solo hero films became a trend, leaving little to no space for multi-hero films.
In an interview with Hindustan Times, talking about the slump he faced in the 90s, Chunky said, "Failure is quite easy to handle because no one is looking at you. Success is difficult to keep and not everyone could handle it. I could not keep my success. I had such a great run. By 93-94, it all came to an end and I had to go to Bangladesh and work there. Talent will always want to work."
He acted in six films between 1995 and 1997 as hero in Bangladesh and all of them were successful. Between 1997 and 2002, he received minimal work in Bollywood, playing supporting roles in low-budget films like `Tirchhi Topiwale`, `Yeh Hai Mumbai Meri Jaan`, `Kaun Rokega Mujhe` and `Jwalamukhi`.
Despite facing success in Bangladeshi cinema, Chunky Panday came back to India with the thought of reinventing himself. It was his wife Bhavna who encouraged him to return to Indian cinema as that was his identity. "When I came back, I learnt the value of success and learnt to cherish it. I had a game plan in mind, which was not there in the beginning. Maybe I was too young. There is a tendency to blame people, but you shouldn't. You are the creator of your success and failure," he said.
The return to Bollywood
Chunky made a proper return to the industry in 2023 and started from scratch. He had said in the interview that there two two generations who had completely forgotten him and this realisation donned on him when a kid came up to him and asked his name. The actor decided to do films that will win over the younger audience.
In 2003, supporting roles in `Qayamat: City Under Threat`, `Elaan`, `Don: The Chase Begins Again` and `Apna Sapna Money Money`. In 2010, he first played the role of Aakhri Pasta in the film `Housefull` which was a multi-starrer with the likes of Akshay Kumar, Deepika Padukone, Riteish Deshmukh, Arjun Rampal, and Lara Dutta in the lead. In the following sequels of the franchise, while several actors were replaces, Chunky`s role was retained owing to his popularity.
Chunky also ensured that his second stint in Bollywood did not restrict him to just doing comic roles. It is very easy among actors to get stereotypes and with Aakhri Pasta gaining popularity, there was high chances of him getting typecast. However, in 2017 when he played a crude villain in `Begum Jaan`, it opened a new avenue for the actor. He then played negative roles in `Prassthanam`, `Saaho` and web series `Abhay`.