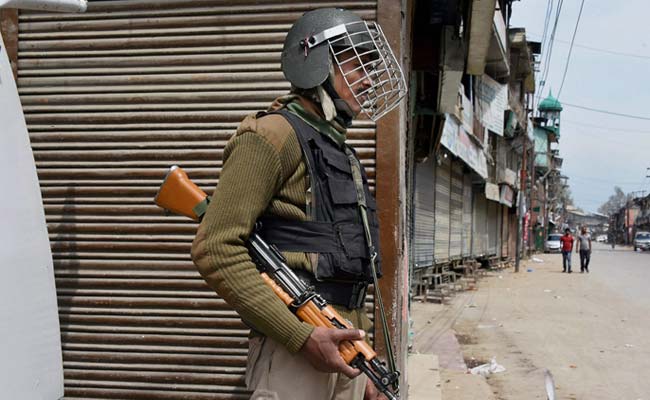 Srinagar:
Two women and a juvenile are among six terrorist operatives arrested during a fresh crackdown on terrorists and their support network in Jammu and Kashmir's Baramulla district, police said.
The operation was jointly carried out by the Army and Jammu and Kashmir police.
Police said a cache of arms and ammunition including three pistols and five hand grenades have been recovered from the arrested people.
"Six people have been arrested. Among them is Yasir Ahmad Shah, an active terrorist. Five others are his associates including a juvenile," said Amok Nagpure, Senior Superintendent of Police Baramulla.
He said the arrests have prevented a possible terrorist attack in Jammu and Kashmir and also busted a cross-border arms smuggling module.
According to SSP Baramulla, after the arrest of Yasir Ahmad Shah, they were able to arrest his associates.
He said that women have been lured into such activities because no one normally suspects them.
Mr Nagpure said that police will not be lenient with women and juveniles involved in such activities.
After a recent week-long encounter in Anantnag in which four security personnel, including three officers, were killed, security forces have intensified crackdown on suspected terrorists in Jammu and Kashmir.
On Monday, security forces held a Core Group meeting to review the security situation in the Anantnag encounter.
Top officials of the police, Army, BSF, CRPF, ITBP and intelligence agencies attended the meeting to devise a strategy to deal with terrorism and another Anantnag encounter-like situation.