A Starbucks Barista who joked about getting stand-offish with customers who stare at her while she prepares drinks sparked a viral debate.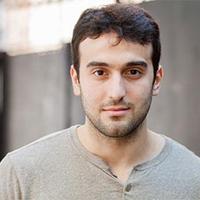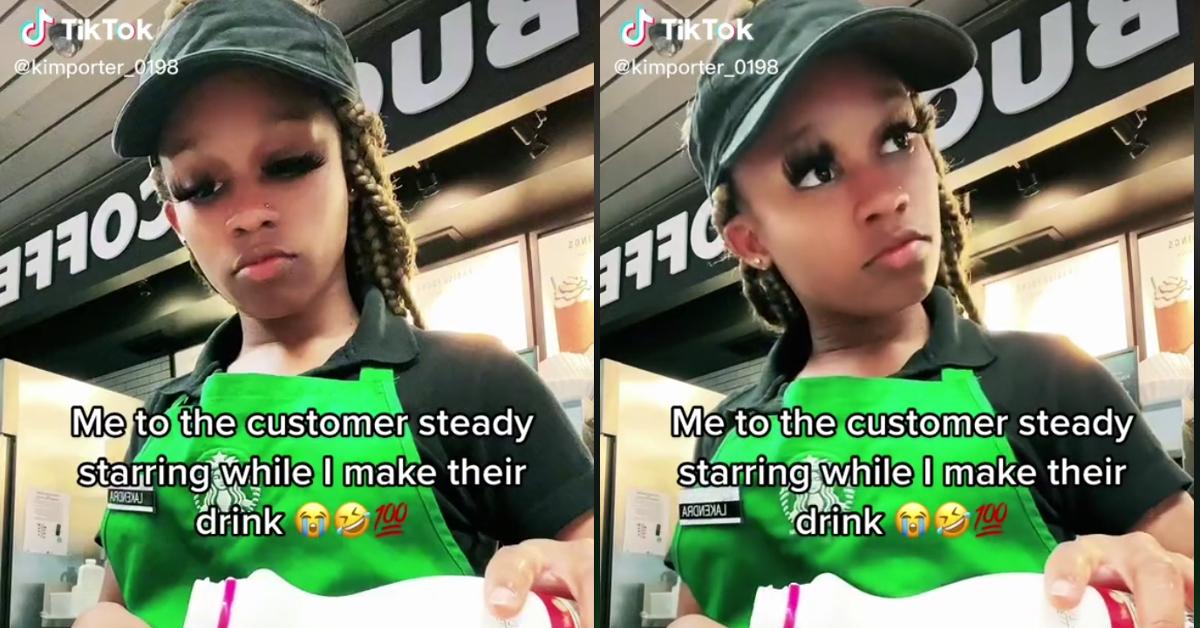 Depending on the vocation that you work in, you might have different feelings about having people watch you while you work. Performance anxiety, aka "Stage Fright" is described by WebMD as a common phenomenon that many people deal with in numerous ways. Despite the two aforementioned names for this condition, it doesn't directly apply to folks who work in the performative arts.
Article continues below advertisement
While it might seem contradictory and a little unfair that folks whose dream it is to express themselves creatively in front of others would suffer from stage fright, there are a number of celebrities who reportedly battle with performance anxiety. Heck, even Eddie Murphy in an episode of Comedians in Cars Getting Coffee said that his best shows almost always began with him worrying that "this s**t might not work."
But there are also folks who aren't paid to perform for others on stage or in front of a camera who feel some type of way about someone watching their every move while they're at work. It could be pretty unnerving for some folks to have a customer, or one of their managers or a co-worker "stand over" them while they're working.
Or like this one TikToker expressed in a now-viral clip, having a customer watch them while they make their beverage.
Article continues below advertisement

TikToker @kimporter_0198 posted in a now-deleted video where she jokingly shared how she feels about customers "staring" at her as she works to create their beverage to their liking.
Article continues below advertisement

@kimporter_0198 wrote in the comments section that her video was made in jest, writing: "Anybody who CNT take a JOKE. Please don't comment on here because I will delete any ignorant comments."
Article continues below advertisement

There were some other TikTokers who remarked that they didn't see a problem with watching her make the drink, stating that they will often watch baristas make their beverages so they could learn how to do it themselves at home.
Article continues below advertisement

Others said that they were just fascinated with the way that Baristas work to make their favorite Starbucks drink, and are interested in seeing someone who makes beverages for a living do so with such trained accuracy and speed.
Article continues below advertisement

But there were other folks in the comments section who said that they were baristas themselves and knowing that someone is watching their every move made the more nervous, which could lead to errors in making beverages.
Article continues below advertisement

Other baristas said that they perceived a customer looking at them while they make them their drink made them feel like the customer thought they weren't making it quickly enough, or that by staring at them it would somehow make their drink come out more quickly.
Article continues below advertisement

Some customers added that the only reason they watch baristas so intently is that they have particular allergies (like lactose intolerance or a strong adverse reaction to dairy) and have had negative experiences in the past where they were given the wrong milk. It caused them temporary health issues as a result. So, they will watch a barista closely to ensure they made their drink correctly.
Article continues below advertisement

It seems that the influx of "ignorant comments" caused @kimporter_0198 to delete the viral TikTok video ultimately. Either that or her Starbucks store didn't appreciate that she was joking about giving her customer's side-eye.
What do you think? Is it rude to "stare" at a barista making your drink?