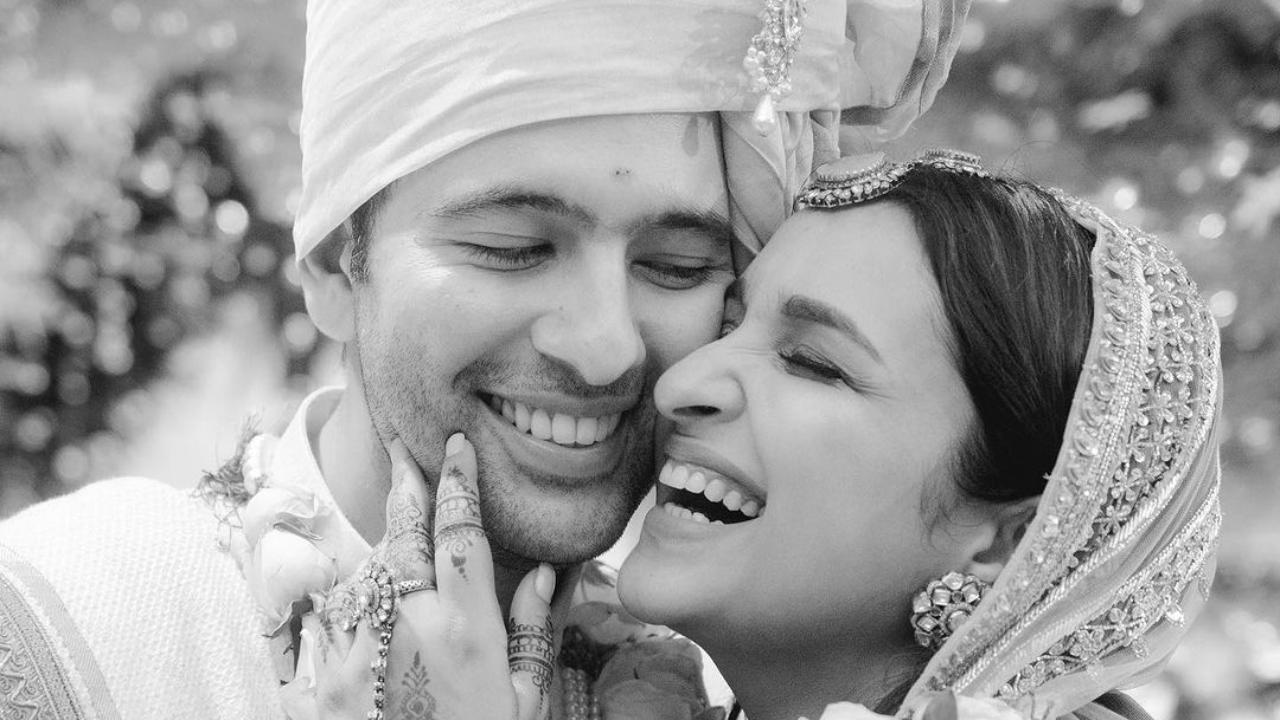 Priyanka Chopra could not attend her cousin Parineeti Chopra`s wedding with AAP MP Raghav Chadha owing to prior work commitments. However, the actress showered love on the couple through social media. On Monday, after the newlyweds dropped their first pictures on social media, Priyanka also took to her handle to wish the lovely couple.
Priyanka took to her Instagram handle and shared pictures from Parineeti and Raghav`s wedding ceremony. Along with the pictures, she wished the newlyweds happiness and welcomed Raghav into the Chopra family. "Picture perfect.. sending so much love to the newly weds on their special day! Welcome to the Chopra family @raghavchadha88 … hope you're ready to dive into the crazy with us," she wrote.
"Tisha you are the most beautiful bride ever.. we're sending you and Raghav all the love and blessings for a lifetime of happiness. Take care of each other and protect this beautiful love," she added.
"Love you little one. @parineetichopra," wrote Priyanka ending the note.
View this post on Instagram
Parineeti and Raghav tied the knot on Sunday at the Leela Palace hotel in Udaipur. The couple exchanged vows in the presence of family friends. Sharing first pictures from their wedding on Monday morning, they wrote, "From the very first chat at the breakfast table, our hearts knew. Been waiting for this day for a long time .. So blessed to finally be Mr and Mrs! Couldn't have lived without each other .. Our forever begins now".
View this post on Instagram
Earlier, Priyanka had posted on her Instagram Story, "I hope you are as happy and content as this on your big day little one.. always wishing you so much love #newbeginnings @parineetichopra @raghavchadha88". Priyanka's mother Madhu Chopra revealed on Monday that the 'Citadel' actress couldn't fly down for the wedding because of her work commitments. However, Priyanka on Monday, took to the story section of her Instagram and shared a picture in which she can be seen having fun times with her daughter in a pool. The actress, however, attended the engagement ceremony of the couple earlier this year in Delhi.