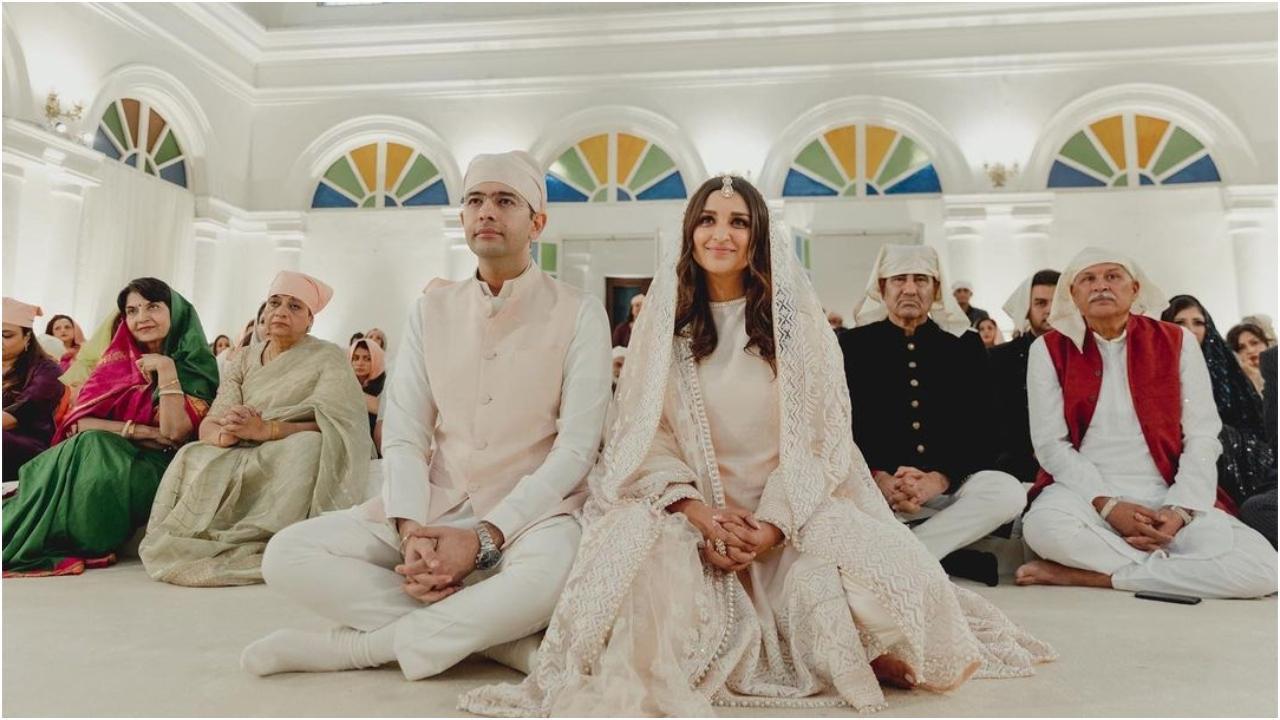 Parineeti Chopra and Raghav Chadha`s wedding festivities have begun. Aam Aadmi Party (AAP) leader Raghav Chadha`s MP flat at Pandara Road in Delhi has been beefed up with tight security, ahead of his wedding with actress Parineeti Chopra.
On a day when India`s Parliament begins its second life at a new address, one of its young parliamentarians starts a new phase of his life. Raghav is Rajya Sabha MP.
Notably, Prime Minister Narendra Modi on Tuesday walked to the new Parliament building along with his cabinet colleagues, soon after the culmination of a special function in the Central Hall of old Parliament.
Parineeti arrived in Delhi on Sunday, and the mehendi celebration was set to begin today at 3 pm. The duo is reportedly set to leave for Udaipur for the main wedding functions scheduled on September 23 and 24. On September 24, the couple will get married in Udaipur's luxurious The Leela Palace.
Parineeti`s home in Mumbai has also been lit up, as the wedding celebrations are all set to begin.