On the long and busy stretch of road where Glasgow's riverside meets its city centre, hundreds of commuters and visitors travel into and out of town each day. Since January this year, many will have spotted a new addition to their route: a white "ghost bike", adorned with flowers and messages, parked at a busy junction where 22-year-old French-American architecture student and experienced cyclist Emma Burke Newman was killed in a collision with a lorry, just six months after moving to the city.
Now, former colleagues at architectural firm New Practice, where she worked as a designer while studying at Glasgow School of Art, have launched a road infrastructure campaign in her honour. Focusing on three specific junctions along the riverside, including the one where Burke Newman lost her life, the Waiting To Happen campaign aims to gather data about road users' experiences of these locations with a view to creating a set of possible improvements.
"We were having lots of conversations about what we wanted to do and how people wanted to remember Emma," explains Becca Thomas, creative director at New Practice. "We started to look at whether there was something we could do as architects and designers that could feel good and supportive of change. A lot of us cycle similar routes to Emma, so we quickly landed on these riverside junctions as places where we all felt something wasn't quite working."
While fatalities might sometimes inspire a rethink in road design, she points out, nobody gathers "near-miss" data: "So you can't change things before something happens, only when somebody has already died – and, in some cases, if the design isn't thought to be in the wrong, then it's not even changed after that."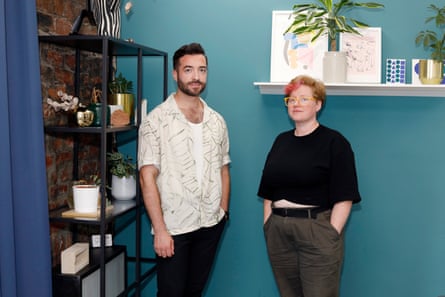 Since its launch in August, the campaign, which asks road users of all types to provide online feedback about their experiences of the junctions, has gathered more than 750 responses and secured the backing of organisations including architecture firms and community and activist groups across the city.
New Practice will present its findings and possible solutions to Glasgow City Council later this year, following support from local councillors including Holly Bruce of the Scottish Greens.
"To put it simply, it's so we never see another life lost on Glasgow's roads," Bruce says of her support for the campaign. "It's also important to encourage more people on to bikes, to help reach net zero targets, as well as positively helping with mental and physical health.
"Safety is cited as one of the biggest barriers for people, especially women, to getting on a bike – so ensuring infrastructure is fit for purpose has a huge part to play in instilling confidence."
The campaign is given extra poignance, says New Practice managing director Marc Cairns, by Burke Newman's professional interest in issues of active travel and urban design.
Cairns recalls the last project they worked on before her death, in which the pair took a site visit to neighbourhoods in the city's deprived north-east: Burke Newman, who had lived and cycled in large, urban cities including Paris and London, was shocked by the lack of infrastructure and safe travel options, says Cairns.
"That was the beginning of having a conversation with her about the values and mission she had as a growing and developing urban practitioner," says Cairns. "To already know what kind of practitioner you want to be at 22 is remarkable, but she was very principled at such a young age and committed to making things better for everyone, no matter who they were. This feels like something that she herself would have been very behind."
The Waiting To Happen campaign is backed by Burke Newman's parents, who have also supported actions like Pedal on Parliament, which calls for safer and better cycling conditions, since their daughter's death. Had she lived, they say, Burke Newman would have made safer travel "her life's work".
"New Practice has turned our grief into something positive and meaningful to make the streets of Glasgow safer," says her father John Newman. "Emma's death is devastating for all of us who loved her and the future is worse for it; [this campaign] helps rectify that, by honouring and continuing her work for liveable cities and neighbourhoods."
Burke Newman's mother, Rose Marie Burke, remembers her daughter as "always the brightest spark, whether in the classroom, the party, or the office". "She was so excited about her new life in Glasgow," she says. "She had joined the local library, was planning to learn banjo, had restarted knitting, and already had loyalty cards to about a dozen shops.
"Her glee was infectious; she was your best friend. Everyone loved her, not only because of her personality but because of her lust for life."