Former Sun Editor Kelvin MacKenzie has praised Richard Ayoade's show of support for cancelled comedian Richard Ayoade.
It comes as the comedian faces backlash over his endorsement of Graham Linehan's book.
---
The co-creator of Father Ted and Black Books has been a long-term target for trans activists after expressing a variety of opinions on gender issues in recent years.
Linehan has documented his departure from public favour by putting pen to paper for a new book, Tough Crowd, which has drawn praise from the likes of Ayoade and Jonathan Ross.
WATCH THE FULL INTERVIEW WITH KELVIN MACKENZIE BELOW
Speaking on GB News, Kelvin MacKenzie praised the duo for putting their head above the parapet to show support for Linehan.
"They have to be asked whether their complimentary endorsements can be on the front covers", he said on GB News.
LATEST DEVELOPMENTS
"They've put two fingers up to the trans activists, and I really admire that, I really tip my hat to them.
"Let's hope there are other brave souls in showbiz who say 'I am going to say what I believe, and I don't think it will damage me commercially'.
"You make one mistake, with the trans activists out there, your career could be destroyed.
"Are we now seeing a pushback? I massively hope so."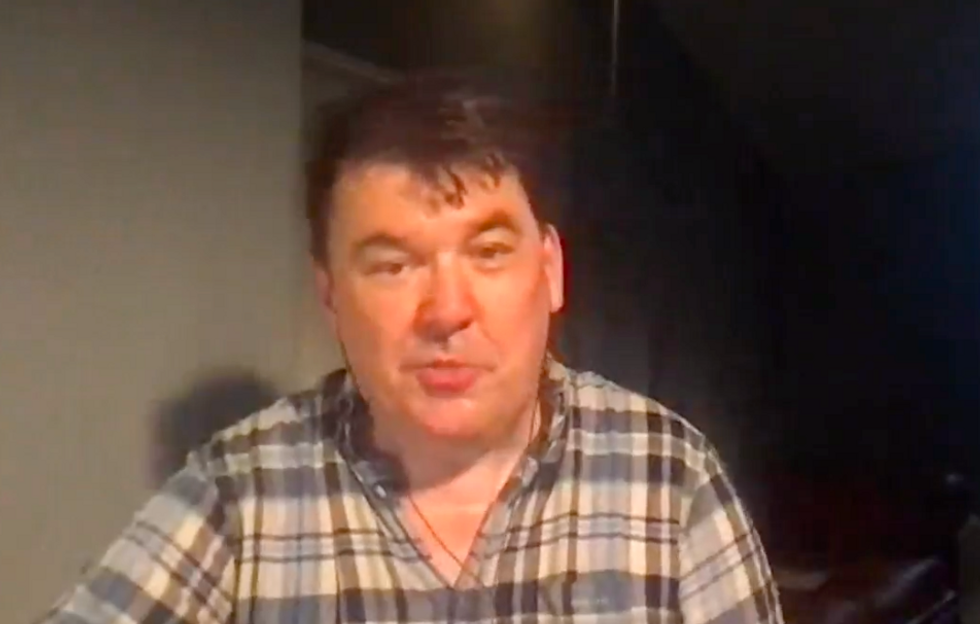 Graham Linehan's 'unwoke' comedy show was cancelled last month
GB News
Last month, the outspoken writer had a sold-out "unwoke" comedy show, where he was set to appear alongside GB News' Andrew Doyle, cancelled by the venue after concerns were raised by trans activists.
IT Crowd star Ayoade remains supportive of the comedy legend, describing him as "one of my favourite writers" in a glowing review of his upcoming book.
"This book shows that his brilliance in prose is equal to his brilliance as a screenwriter", he wrote.
"It unfolds with the urgency of a Sam Fuller film: That of a man who has been through something that few have experienced but has managed to return, undaunted to tell us the tale."
TV host Jonathan Ross branded Linehan "one of the best TV comedy writers of all time" in a glittering review.
He added: "A must-read for anyone who has ever wondered: a) how to create a sitcom and b) how it feels to lose everything. It's funny, complicated and utterly compelling."
After a string of controversial remarks about trans people, Linehan denied disliking them in an interview with The Times this year.
"Trans is so loosely defined", he said.
"It seems to cover both Eddie Izzard and a 16-year-old girl who's got dysphoria.
"There's got to be an understanding of the difference between a transsexual who has been through something immense in their lives and someone who's putting something on black fingernail polish and trying to get into the ladies'."
Follow Us on Google News
#Kelvin #MacKenzie #praises #Richard #Ayoade #trans #activist #backlash