Tesla, the global leader in electric vehicle (EV) segment has a dominant say in markets where its products are sold. The makers of some of the best-selling electric cars the world over has a sizeable say over its rivals with the US and China as its biggest markets. But its links with a Chinese battery firm has now been put under the spotlight by a Republican lawmaker who has sought details of any potential business relationship.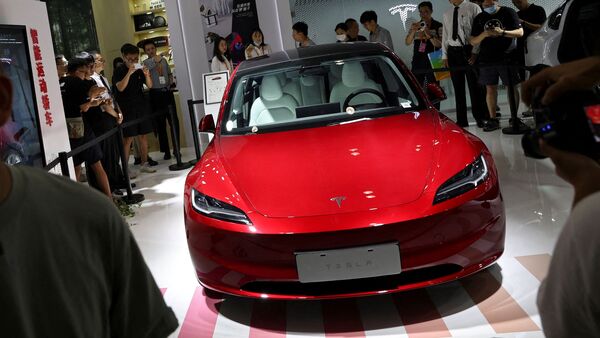 Representative Jason Smith has reportedly written a letter to Tesla CEO Elon Musk in which he asks if Tesla has any contracts with CATL, a Chinese battery manufacturing company. He has also asked if future contracts with CATL are being explored, according to Reuters.
Smith is the chair of the House Ways and Means Committee and in this capacity, has also inquired of Musk of steps taken to bolster manufacturing in North America for vehicles that would qualify for clean vehicle credit. Clean vehicle credit is, broadly, a subsidy extended to EVs which are manufactured in North America.
Also Read : Tesla rolls out 50 lakh electric cars, could hit 60 lakh milestone early 2024
Tesla and China – A brewing romance
Tesla is the champion among EV manufacturers and China is the world's largest EV market. In 2019, Tesla opened its first factory outside of the US, in Shanghai and fortunes in the Chinese market have a deep impact on global prospects for it. In fact, in recent times, Musk has even explored the possibility of exporting Made-in-China EVs to US but has backtracked after a fair degree of criticism. The Shanghai plant at present manufacturers units not just for Chinese customers but select global markets across the world too.
US-China tensions, however, have forced many auto manufacturers to double down on facilities within the US, at least for American customers. That said, the Chinese EV market is predicted to grow further still with the government here looking at pushing battery-powered vehicles to rural areas as well.
First Published Date: 20 Sep 2023, 08:48 AM IST