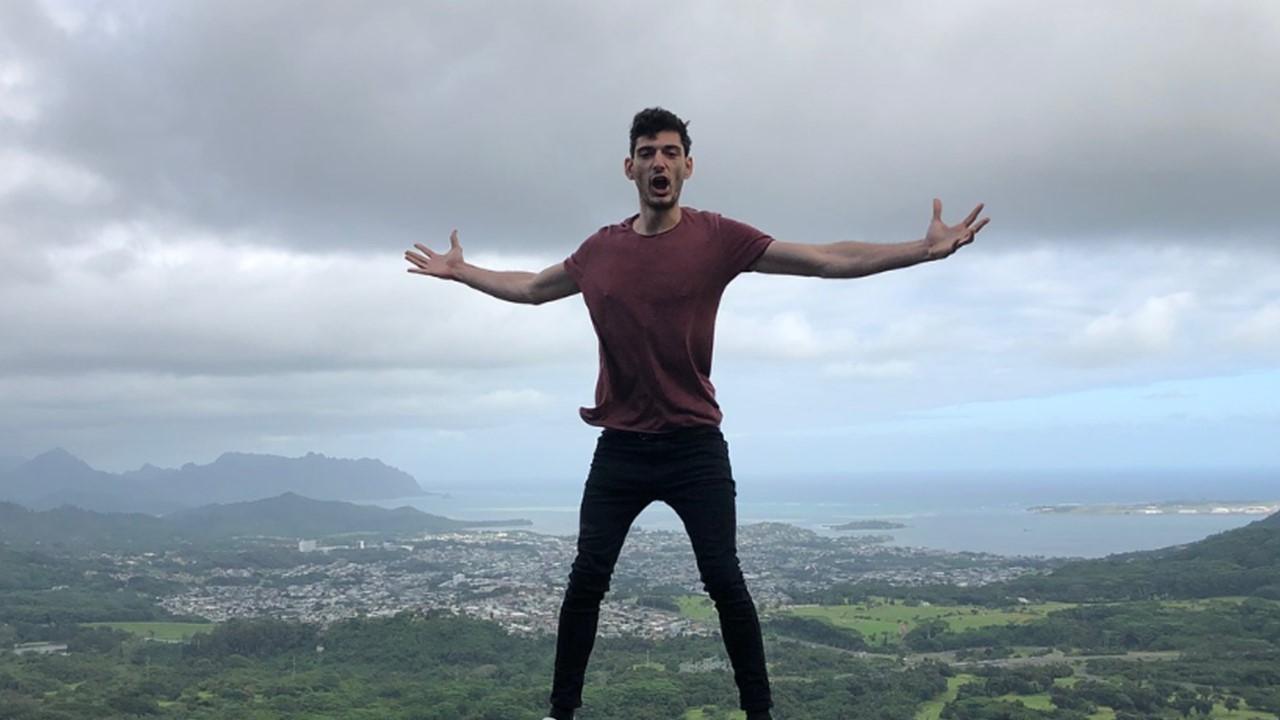 Ice Poseidon, a controversial streamer on Kick, is facing major backlash after he hired a man to pay an escort and stream their encounter.
The Gist:
Ice Poseidon, a controversial streamer who uses Kick as his primary platform, recently came under fire for paying a man to livestream his encounter with an escort.
Both Ice Poseidon and Kick as a platform have faced blowback for the stream, which Ice Poseidon claims was legal.
Ice Poseidon has gotten in trouble.
Article continues below advertisement
In a world where everything and anything can be filmed and put online for entertainment, we may have reached a new low. A recent stream on the platform Kick is causing controversy after Ice Poseidona streamer who is no stranger to these kinds of incidents, tried to do something that had never been attempted before on the service.
Now that the controversy is spreading online, many are curious exactly what Ice Poseidon did and why it has caused such an uproar in the streaming community. We've got everything you need to know about the incident, and whether either Ice Poseidon or Kick itself will face any repercussions.
Article continues below advertisement
What is the Ice Poseidon stream controversy?
The controversy started on Sept. 21, 2023, when Ice Poseidon allegedly paid a middle aged man $500 to hire an escort and film his encounter with her for a live stream. Initial reports suggested that Ice Poseidon had been arrested following the incident, but he eventually tweeted that he had been "swatted" but not arrested.
"Wasn't a 'hidden camera' and I got swatted after not arrested," he wrote. "Figure your s–t out Twitter it's LEGAL content that even the police wrote off as LEGAL and safe."
Article continues below advertisement
Of course, just because a stream might have been legal doesn't necessarily mean it's the kind of content that people want or that it was a cool thing to do. Although it seems like the escort was aware of the camera, informed consent would obviously be necessary for something like this. On top of that, it isn't as if people necessarily go to platforms like Kick looking for porn.
Kick is facing some blowback over the stream.
Kick has famously been a haven for many streamers who make content that's too edgy or controversial for platforms like TikTok and YouTube.
Ms. Savage, a fellow Kick streamer, said point blank that Kick needed to take accountability and make changes as a result of the stream.
"I do not stand by this kind of content and watching this made me feel so uncomfortable. Point blank: Kick dropped the ball on this one and action needs to be taken immediately," she said.
Article continues below advertisement
"Kick is home for a lot of creators, including myself, and it is our responsibility to hold them accountable," she continued. "I for one will do my part to make sure Kick is growing a community that is inclusive and safe for everyone."
One user pointed out that the problem was only made worse by the fact that one of Kick's founders was in the chat laughing at the stream.