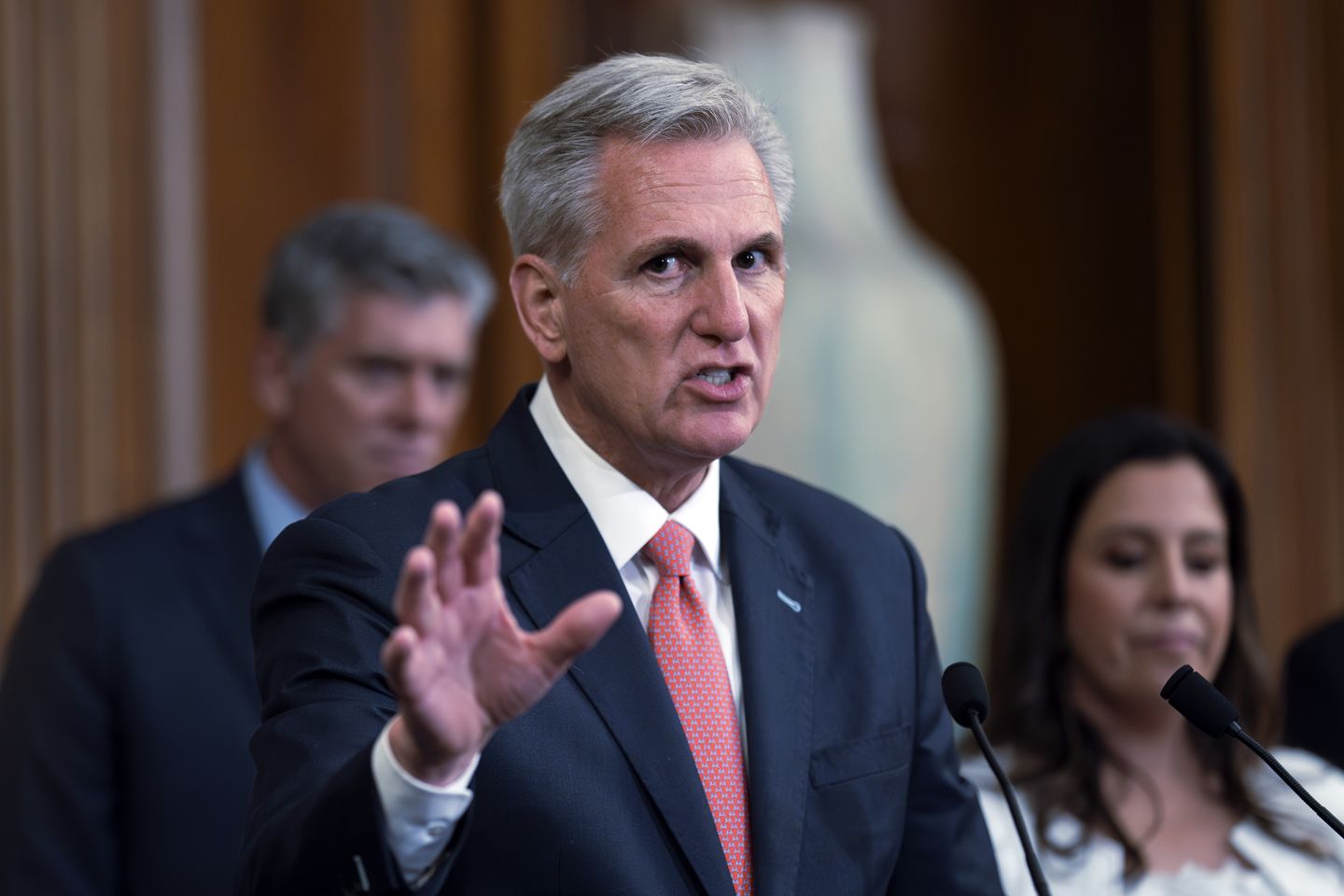 House Republicans passed their first federal funding bill on Thursday before lawmakers left for August recess, but hardline conservatives' demands for deep cuts await the remaining 11 spending bills that keep the government open.
The GOP-controlled House passed the bill, which funds military construction and the Department of Veterans Affairs, in a 219-211 vote. Republican Reps. Ken Buck of Colorado and Tim Burchett of Tennessee joined Democrats in voting against the legislation.
The bill provides $317 billion for military construction projects, the VA and other related agencies. 
---
---
Republican leaders said that they do not want a government shutdown, but they will have to act fast when they return in September. Lawmakers will have just three weeks to send the spending bills to President Biden before the Sept. 30 shutdown deadline.
Most if not all of the spending measures from the House are on a collision course with the Democrat-controlled Senate, which has been authoring spending bills with higher funding benchmarks.
Divisions among House Speaker Kevin McCarthy's Republicans forced the delay of a vote on the spending bill for the Agriculture Department and related agencies, which had been scheduled for Thursday. The bill now will wait until September because conservative hardliners wanted another $7 billion in cuts and more moderate Republicans balked at language stopping the Food and Drug Administration's approval of mail-order abortion pills.
Progress on the spending measures was stalled this week by conservative lawmakers who wanted to roll back funding to pre-pandemic levels. House appropriators already built spending bills with 2022 funding levels in mind, but those levels were not enough for House Freedom Caucus members. 
They urged Republican leaders to reveal the topline spending number for the dozen bills that fund the government. Their sights were set on $1.47 trillion as the topline number for all 12 bills. They said a government shutdown when current funding expires on Sept. 30 would be acceptable in their quest for deeper cuts.
House Appropriations Committee Ranking Member Rosa DeLauro, Connecticut Democrat, called the agriculture spending bill a "total disaster."
Mr. McCarthy, California Republican, said after the vote Thursday that they want to reduce spending, not just the agriculture bill, and have time to do it. 
"Anytime, any single day, if we can eliminate some waste and make government more accountable, more efficient and more effective, we're going to do it," he said. "And if we've got to take a couple of extra days to go through, it's not until Sept. 30, we're going to take that opportunity."

Follow Us on Google News