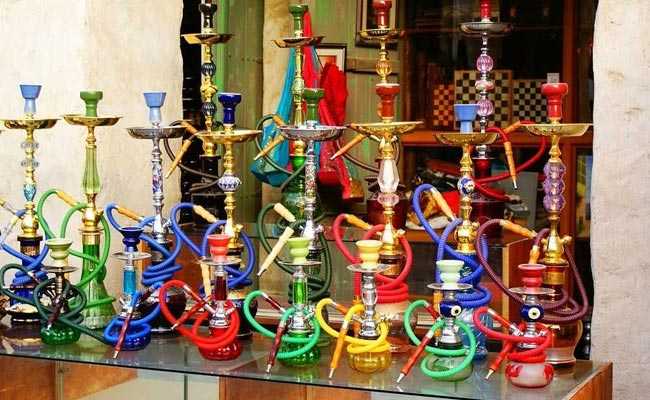 The Haryana government on Monday announced a ban on serving 'hookah' to customers in hotels, restaurants, bars, and commercial establishments across the state. Chief Minister Manohar Lal Khattar, who was in Karnal for a Cyclothon, called it an important step in ensuring the state becomes drug free. The event was held to spread awareness about the need to control the menace of drugs. However, it is not be noted that Haryana government's prohibition will not apply to traditional hookahs used in rural areas.
"Our campaign against drugs will continue. Looking at the success of the Cyclothon campaign, I urge people to participate in campaigns to take drug addicts to de-addiction centres and help in their rehabilitation," said Mr Khattar.
"I also promise that the government will destroy the supply chain network of smugglers," the Chief Minister added.
The ban comes months after Haryana Assembly Speaker Gian Chand Gupta raised a demand that commercial establishments stop serving hookah.
Mr Gupta had written to the Chief Minister in this regard in May. The Speaker had described smoking of hookah in bars and clubs as a "burning problem" and expressed deep concern over it.
Mr Khattar had flagged off the Cyclothon on September 1 and it concluded on Monday (September 25).
The Cyclothon covered approximately 2,000 kilometres during the 25-day run.
A week ago, report emerged that the Karnataka government is planning to ban hookah bars and increase the minimum age for purchasing tobacco products to 21.
Health Minister Dinesh Gundu Rao said the government plans to amend the Cigarettes and Other Tobacco Products Act to bring about these changes.
"From 12-year-olds to 25-year-olds, young adults are visiting hookah bars. The consumption of tobacco has to stop. Therefore, a law should be passed," Mr Gundu Rao said.
The minister met health department officials and said that, apart from schools, the sale and consumption of tobacco products is banned around temples, mosques, childcare centres and hospitals as well.