A drink and drug driver who killed a girl in a car crash just hours after meeting her in a nightclub has had his sentence increased after it was found to be "unduly lenient".
Keilan Roberts admitted four offences relating to the death of Chloe Hayman, 17, who was a passenger in his car when it crashed in the early hours of 24 July 2022.
Roberts, now 22, had consumed alcohol, cocaine, ketamine and ecstasy before getting behind the wheel of his Skoda Octavia following a night out in Pontypridd, South Wales.
He was jailed at Cardiff Crown Court for three years and nine months and banned from driving for 10 years in June.
However, the Attorney General's Office (AGO) challenged the sentence as being "insufficient" and "unduly lenient" at a Court of Appeal hearing in London on Thursday.
Lord Justice Popplewell, sitting with Mr Justice Lavender and Mr Justice Bryan, ruled on Friday that there had been an "error" in the sentencing judge's approach and increased the total sentence to five years and three months.
The period of disqualification from driving was also increased to 12 years and seven-and-a-half months.
Roberts, of Rhymney, South Wales, had not met Chloe before the evening of the crash and offered to take her to her home in Tonypandy after arguing with his girlfriend, Cardiff Crown Court had earlier been told.
The driver lost control of his car in the village of Fochriw before colliding with protective railings on a cattle grid.
The railings "pierced the windscreen" of the car and left Chloe with fatal chest injuries.
She died at the scene.
Roberts later pleaded guilty to four counts of causing death by careless driving while under the influence, with each charge reflecting the substances he had taken.
Read more:
Mum whose daughter was killed by drink and drug driver says she wants to 'spare lives'
Boys dies from electric shock
Network Rail fined over fatal crash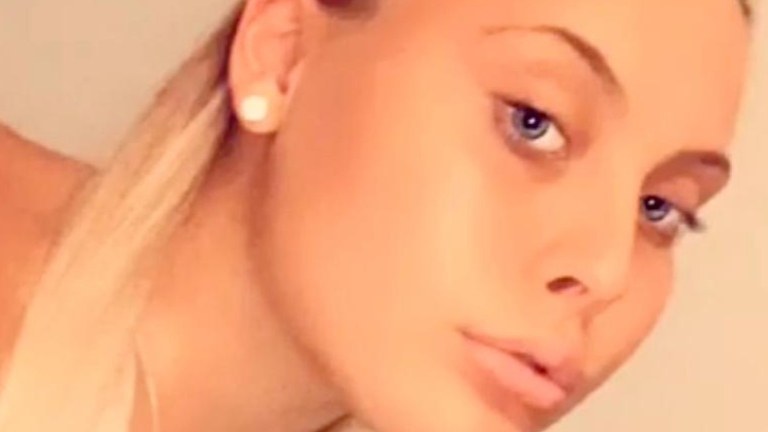 Judge David Wynn Morgan said in June that his sentencing of Roberts was within guidelines but acknowledged it may seem "inadequate".
In challenging the original sentence, the AGO argued the judge's approach "did not properly reflect the aggravating factors".
It said in written arguments that these included Roberts driving with "two dangerously defective rear tyres", drinking alcohol after the collision "in an attempt to frustrate the breathalyser process" and failing "to have any regard to the warnings or concerns expressed by others about his behaviour".
The AGO also said the judge had "insufficiently" adjusted the sentence to take account of the offender's levels of intoxication which "were substantially in excess of the specified limit in respect of each of the three controlled drugs".
Jeffrey Jones, representing Roberts on Thursday, argued that the original sentence was "proportionate" and the driver had shown genuine remorse.
Chloe's mother Danielle O'Halloran previously said in a victim personal statement that her daughter's death had left her "utterly broken".
"I thought time was meant to heal but this isn't the case when you lose a child. If anything, it hurts more and more each day," she said.
Follow Us on Google News
#Drug #driver #killed #teenage #girl #crash #unduly #lenient #sentence #increased