Chrisean Rock's Oklahoma drug charges case has been dismissed, and she was sentenced to probation, community service, and a fine. A wanted bulletin by the Oklahoma Sheriff's office was previously issued for the Crazy In Love star, whose real name is Chrisean Malone, after she absconded from attending court earlier this year.
The artist was facing two charges, possession of a controlled dangerous substance without a tax stamp and possession with the intent to distribute, both of which carried a year prison sentence if convicted. There are reports that she specifically had crack cocaine in her possession, leading to the first charge.
At the time, Chrisean Rock had stolen Blueface's Mercedes-Benz G-Wagon truck after a fight and was driving from Los Angeles to Baltimore. He did not press charges for the stolen vehicle.
On Thursday (September 3), Urban Islandz obtained court documents showing that Craig County District Court ruled on her case and it turns out to be in her favor. A judge sentenced Chrisean to four year's probation for each of the charges following her guilty plea. The charges will run concurrently.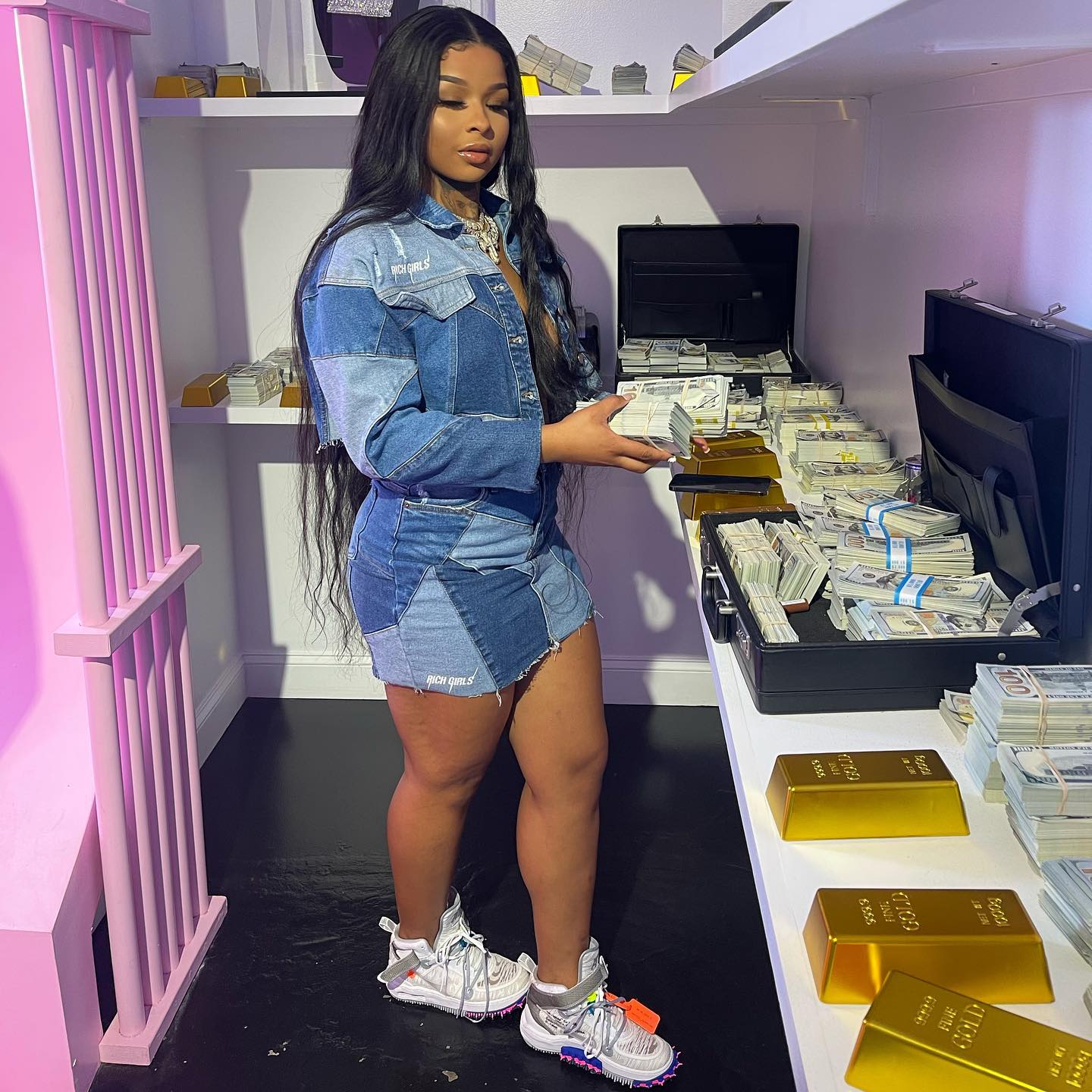 According to her sentencing document, Rock did not appear in court and was represented by her attorney, Ken Gallon, who advocated that she should not be sentenced to jail time because she does not have a criminal record.
"It is therefore ordered, adjudged, and decreed by the court that the application for deferment of the finding of guilt is granted as follows: on the defendant's representation that she has not been previously convicted of a felony within the last 10 years…"
Chrisean Rock's probation will run until March 15, 2027. The terms and conditions of her probation are strict and states that she should not violate any state, tribal, federal government, or municipal ordinances.
As for Rock, she's not completely free as she is also to complete 120 hours of community service in lieu of 30 days in jail, and the community service will have to be completed at a homeless shelter. Her case is an interstate probation case, and she would be able to complete her community service in another state.
Rock will also have to pay a fine of $991 to the District Attorney's office.
Meanwhile, Chrisean Rock is facing another criminal case in Las Vegas for an alleged casino beatdown of a fan. She was previously listed as a suspect by the police but has been in California with Blueface since the incident, which took place a few months ago.
#Chrisean #Rock #Sentenced #Years #Probation #Oklahoma #Case #NewsFinale