When it comes to sitcoms, Friends is as good as it gets. With its iconic theme song, masterful and memorable set pieces, and stories and characters that have become timeless, the show managed to do everything right en route to dominating the pop culture sphere.
The show was hilarious in its prime, and the lead performers had some serious comedy chops. It's largely what helped the show become a phenomenon back in the '90s. Recently, however, one director took aim at a particular guest star, who they say was not funnt at all.
Let's take a look at the series, the unfunny guest star, and how being unfunny was a heck of a lot better than being a menace on set, like another guest star was.
Friends Is An Iconic Show Filled With Hilarious Performers
Friendsthe iconic television series that graced our screens from 1994 to 2004, remains a testament to the enduring power of well-crafted humor and compelling storytelling. With its relatable characters and laugh-out-loud moments, it quickly became a cultural phenomenon, leaving an indelible mark on the world of entertainment.
Throughout its ten-season run, Friends consistently ranked among the top-rated shows on television. It held the #1 spot in the Nielsen ratings, averaging millions of viewers per episode. Such staggering numbers solidified its place in television history.
One of the cornerstones of Friends was its exceptional ensemble cast. Jennifer Aniston (Rachel), Courteney Cox (Monica), Lisa Kudrow (Phoebe), Matt LeBlanc (Joey), Matthew Perry (Chandler), and David Schwimmer (Ross) brought their characters to life with such charisma and chemistry that it felt like they were our own friends.
The humor in Friends was a key ingredient in its recipe for success. The witty one-liners, hilarious situations, and relatable scenarios appealed to a wide audience. The humor transcended generations, making it a show that parents could enjoy with their children, creating a legacy that continues to bridge generational gaps.
Sadly, not everyone who came on board was as funny as the main cast.
Related: Jennifer Aniston And David Schwimmer Wouldn't Let Go Of Their Hug After The Director Called Cut During The Final Episode
Director James Burrow Said That Helen Baxendale Wasn't Funny
According to Daily Maildirector James Burrows talked about his experience on the show. He talked about how Helen Baxendale was not funny, which made things difficult.
As Burrows wrote, "She was nice but not particularly funny, 'Schwimmer had no one to bounce off. It was like clapping with one hand."
Burrows continued, talking about the importance of chemistry and comedy on screen.
"In sitcoms and any type of romantic comedy, the funny is just as important as the chemistry. We discovered that any new girlfriend for Ross needed to be as funny as Rachel. Often, you can't recast, because of tight shooting deadlines or other logistical considerations. You don't cast anyone to be a straw man, unless it's for one episode. You need someone who gets laughs. Sometimes you start an arc and it ain't working out, so you have to get rid of that person. If it's a day player, it's a quick goodbye.The reverse is also true. If there's chemistry, the writers go to work to figure out some way of keeping the actor."
That can't be easy to hear if you're Baxendale. She played her role on the show well enough, but clearly, Burrows did not think much of her comedy chops.
Baxendale has spoken positively about her time on the show.
"They were all very nice and professional. We were never great mates though. People expect because it is called Friends that everyone was great friends, but they were real professionals. They'd been doing it for years and I was one of many guest stars to appear."
While she did not have the best comedy chops, she was still a good fit on the show. Unfortunately, the show did have some terrible guest stars.
Related: Matthew Perry Says Fame Wasn't What He Expected Amid Losing A Friend Due To His Success
Friends Had Some Bad Guest Stars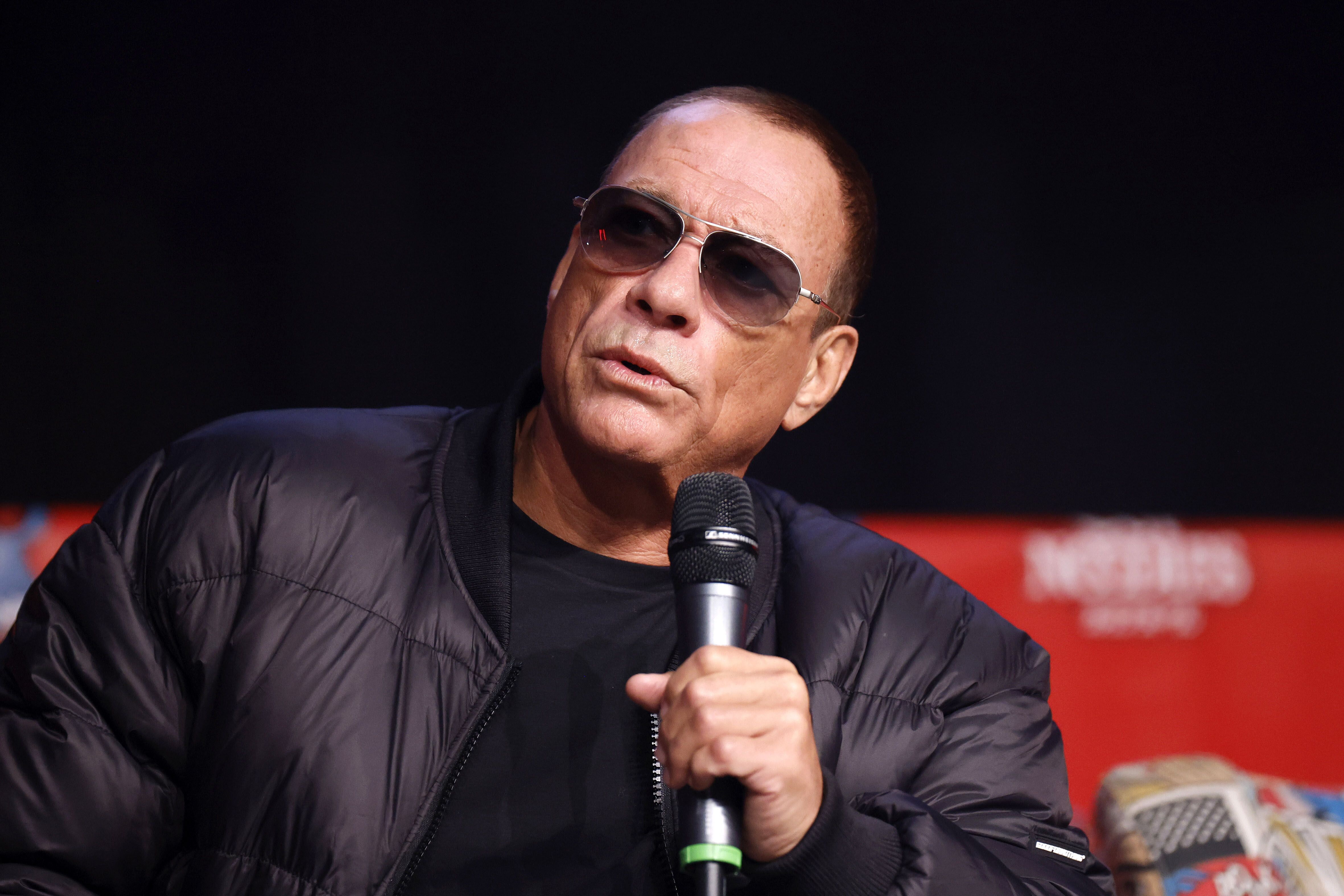 Jean Claude Van Damme is largely considered the worst of the bunch, at least by production.
Said producer Kevin Bright, "He arrived at the set three or four hours late and went straight to his trailer. So [series co-creator David Crane] and I thought we'd introduce ourselves and ask him if he had any questions. We went over and he says, 'No! First, I memorize lines. Then you give me the feeling."
Not only was he late, but he also showed no respect for some of his cast members.
"He's unprepared and arrogant! But this is the story I want to share: We shoot him and Jennifer first. Then she walks over to me and says 'Lem, Lem, would you do me a favor and ask him not to put his tongue in my mouth when he's kissing me?'" said Director Michael Lembeck.
Related: Did Adam Sandler Really Miss Out On Friends With Jennifer Aniston Because Of David Schwimmer's Height?
Helen Baxendale might not have been funny, but at least she was fine to work with on set.
#Friends #Director #Called #GuestStar #Funny #Scenes #David #Schwimmer #NewsFinale